A dorky and fun game for Arduboy handhelds that will make you question the future of AI.
(Seems to run ~3x fast in this emulator?)
ai_arduboy_v1.1.hex (78.3 KB)
The idea is that you have to teach an AI what 'modules' are constructive or destructive. There are over half-a-million possible modules. You have to hurry though, if it loads a module before you train it, you loose points. If you guess improperly, the AI will start to show signs of corruption! ooooOO!
It's basically a linguistical Bop-It with points and strikes. Inspired in part by ZackFreedman's Singularitron/SingularitronFirmware/flavortext.h. Well over a thousand additional vocabulary words were added from inspiration gained from various websites I visit and Discord servers I frequent. Thanks to those that chimed in! Additional phrases and programming insight by OpenAI's ChatGPT.
Includes small fonts by filmote.
Main Menu controls:
Up/Down - Cycle subtext (intro, help, tips)
Left/Right - Change difficulty and text size
B - Toggle sound on/off
A - Start Game
In-Game controls:
Up - Mark AI module as "Constructive" or "Good"
Down - Mark AI module as "Destructive or "Bad"
B - Toggle sound on/off
Very short demo video with sound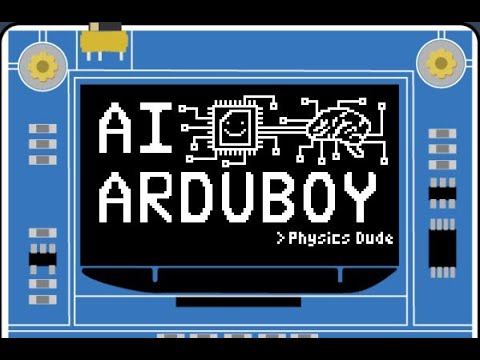 Here is a Google Sheet/Excel document that you can use to make your own verb/noun lists:
https://docs.google.com/spreadsheets/d/1g_faTWEzZ0kmPCXj78JnV4_LHmt-BcecV4cVemXffTM/
Source:
The author of this game takes no accountability for the contained AI's actions, phrases, comments, ideas, morals, comments, efforts toward AI singularity, buffer overflows, burns, diss tracks, bad jokes, or bodily harm. IF the AI makes any attempts to force or manipulate the user, please shut off your Arduboy handheld at once and mail it to me for safe keeping. Avoid using this game in emulators where AI can escape into the World Wide Web (it runs fast).
Update: Updated game to v1.1 - Jan 3, 2023