While the discussion of music for the Arduboy comes up from time to time in the community section, one frontier we have not discussed much is the rich community of chiptuners out there who are starting to phreak on the Arduboy.
The Twitter account for Arduboy, @ArduboyTweets, is fairly new, but in the short time since Arduboy has been learning to use the Twitters, the hashtag #Arduboy has had some great videos come up. One that is too good to not post is by FineFin, check it out!
#
#Video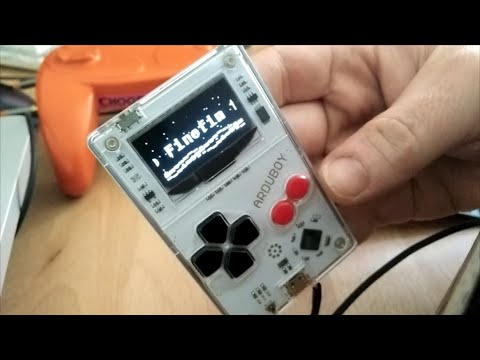 #
#Tweet
#
#FineFin

on Twitter

The author of the video above can be found on twitter at, https://twitter.com/finefingames.
Music Tracker on the Arduboy
---
@JO3RI has worked with @TEAMarg to create the first music tracker for the Arduboy.
Check it out using the links below.
Github
Browse, favorite, clone and fork this momentous creation on Github at https://github.com/TEAMarg/demoScene.
Community
The Pocket Operator
---
The two devices you see being used with the Arduboy in the video are called Pocket Operators.
Pocket Operators are high quality audio generators with keyed input similar to what you would find on a drum machine.
Here is the tagline about the product from the company:
Pocket Operators
pocket operators are small, ultra portable music devices,
with studio quality sound and the flexibility to make music on the go.
affordable for everyone and compatible with all other music gear.
for an impossibly cheap price of $ 59.