RickArdurous.arduboy (120.3 KB)
Rick Ardurous: a Rick Dangerous clone on Arduboy!
Hello Arduboy Community! I've developed Rick Ardurous which was inspired by the retro-game Rick Dangerous, where the player takes the role of an adventurer exploring caves in the hope of finding the Grail. The game propose a series of puzzles fitting in one screen. The player will have to reach the exit point of each screen to move to the next puzzle. The game propose 12 puzzle-screens with an increasing difficulty.
You can find the game here https://github.com/Lswbanban/RickArdurous
I've also created a RickArdurous.arduboy file that you will find in the Release folder, if you want to launch it with the ArduboyManager.
Moreover, as you can see on this topic, I've filmed all the development process, so you can watch the whole development of the game from this youtube playlist.
Demo Video
Here is a short video of the game, for the few first level: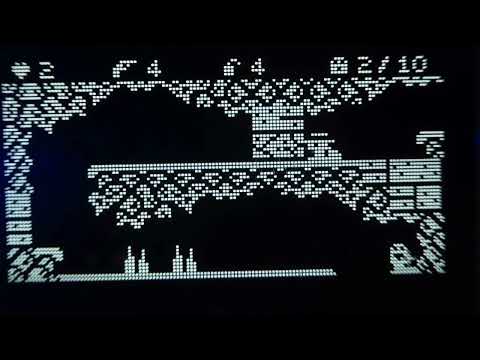 Level Editor
I've also develop a Level editor, so if you want to create your own level, that should be easy. It comes with an extensive documentation explaining how to build new levels. There's a compiled version of the level editor (for Windows) in the Release folder, for your convenience.
Enjoy!